-----INCOMING TRANSMISSION-----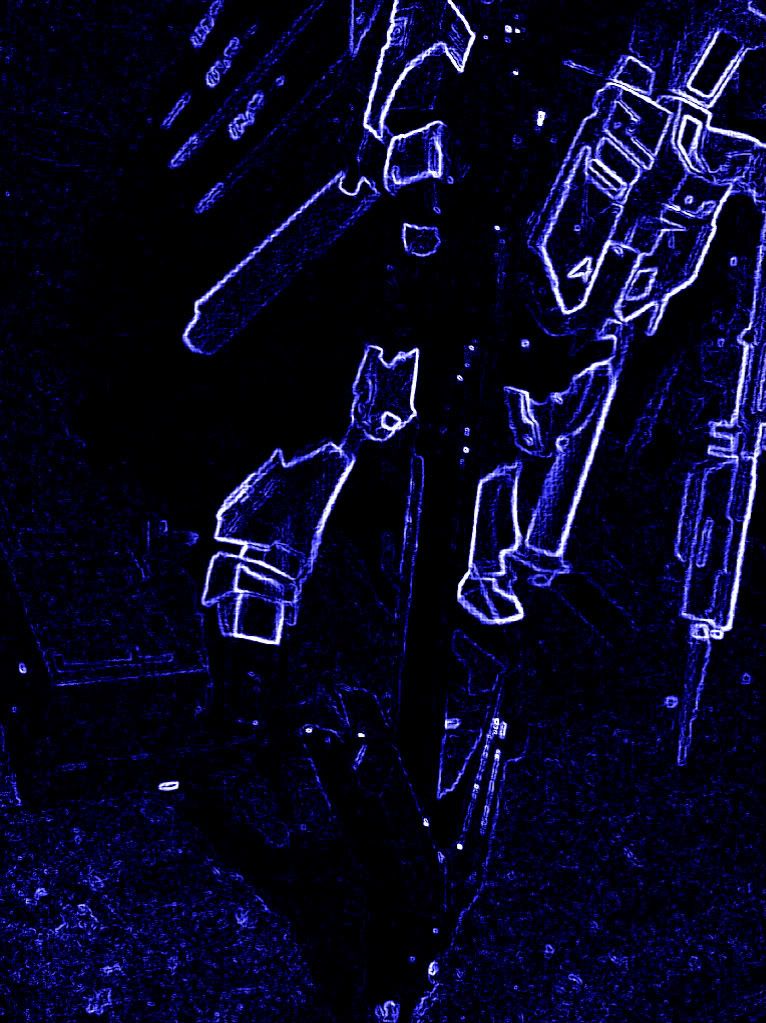 A few bad news first: during the construction process of the Hi-Nu Gundoom, a peg from one of the normal-size beam sabers broke. As a result, I had to do some emergency repairs, poor man style, thus delaying for quite a while the culmination of the WIP/Omake on this kit. 
However, this predicament did open the floodgates for improving on the Gundoom's existing weapons, particularly the Soul Cleaver system. Thus this post...
As for the good news: I'm almost done with the photoshoot process; practically completed majority of the omake part and will begin with the review photoshoot later on.
So, anyway...