-=-=-=-=INCOMING TRANSMISSION=-=-=-=-
A few good news AND a whole lot of bad news...
The bad news first: due to dwindling funds, any future Gunpla purchases will have to be put on hold. I plan to have everything running again by December. Just need to save a lot for the war chest...
And just when I'm seeing new kits expected for release in the final quarter of 2012 (RG ZETA, NOOOOOO!!!!)
The good news though: this actually gives me time to clear up the blog backlog. And we begin with what probably the final review for this year. An omake is scheduled later on...
So, shall we?
A little qualm before we begin with the main review: I ABSOLUTELY have no idea about Gundam AGE, the most recent release from the boffins at Sunrise. Still, what intrigued me would be the designs of the enemy MS'es. They are quite tasteful without being too organic, and this particular MS - piloted by none other than the series' Char Clone, Zeheart Galette - takes the cake.
P.S. just realized that this suit gives off a bit of a Kamen Rider vibe to it (not that I've watched the franchise or anything...). Maybe it's because of those curves...
Anyway, on to the review.
Completed Unit
Due to the Bosny Flat Black/Honda Red combo I gave to this suit, it now looks a lot more menacing than the original. The extra parts from the HG Masurao may have helped a bit, too...
Dimensional Views
Front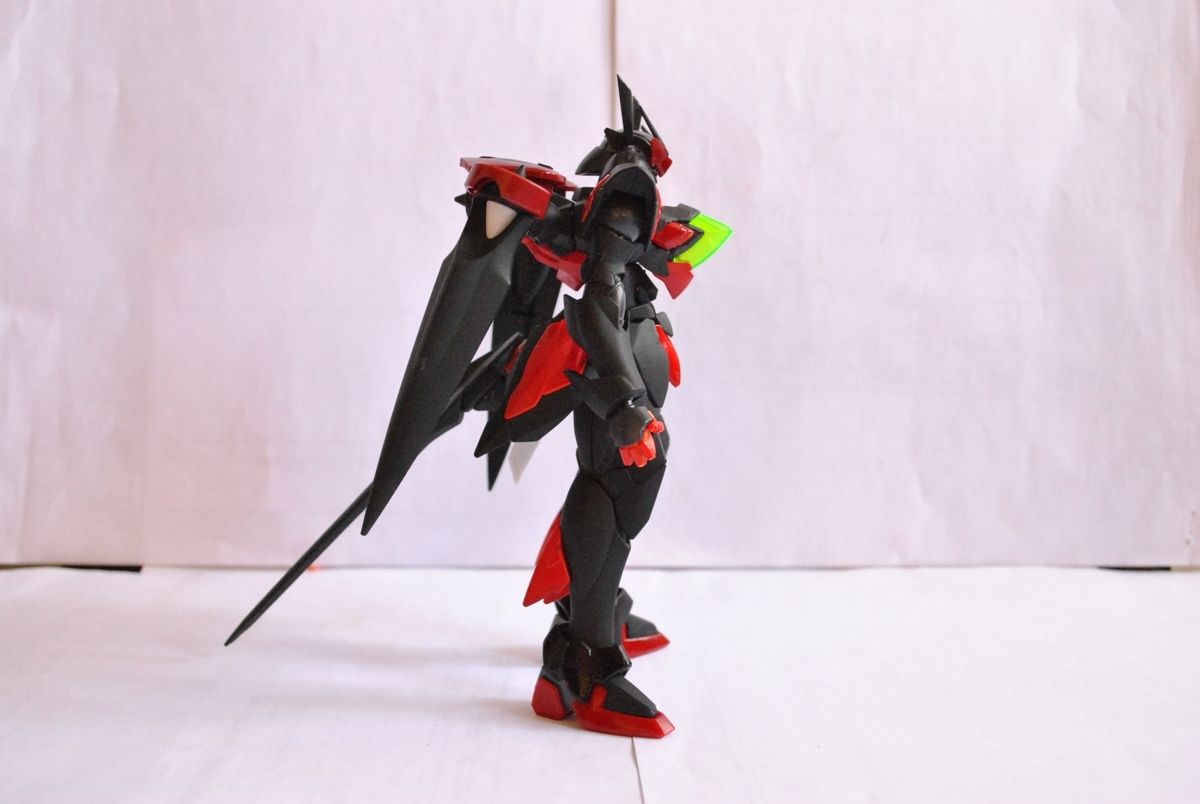 Side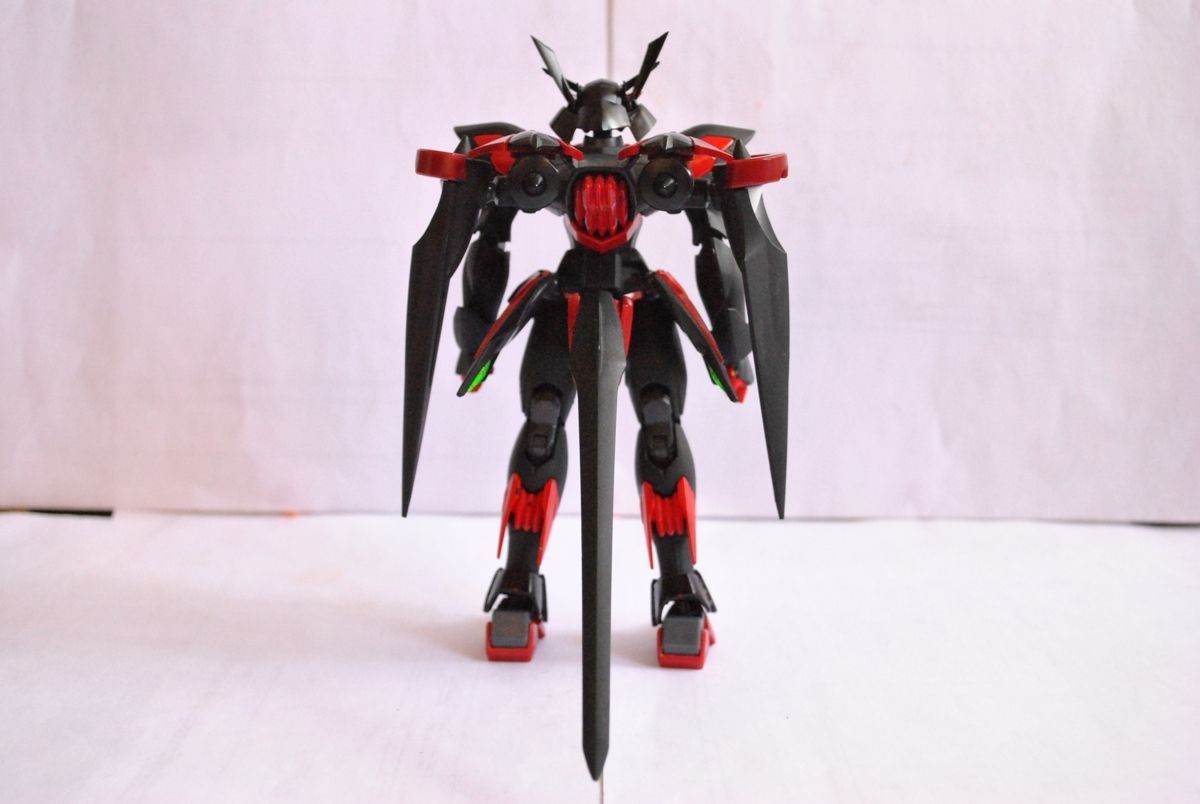 Rear
I have to say that with the add-ons, this looks a lot more samurai than the donor kits. Those GN field emitters quite serve as its thrusters now... XD
More Views
A failed attempt at replicating the boxart pose without the tail sword
Plam-Mounted Beam Vulcans/Sabers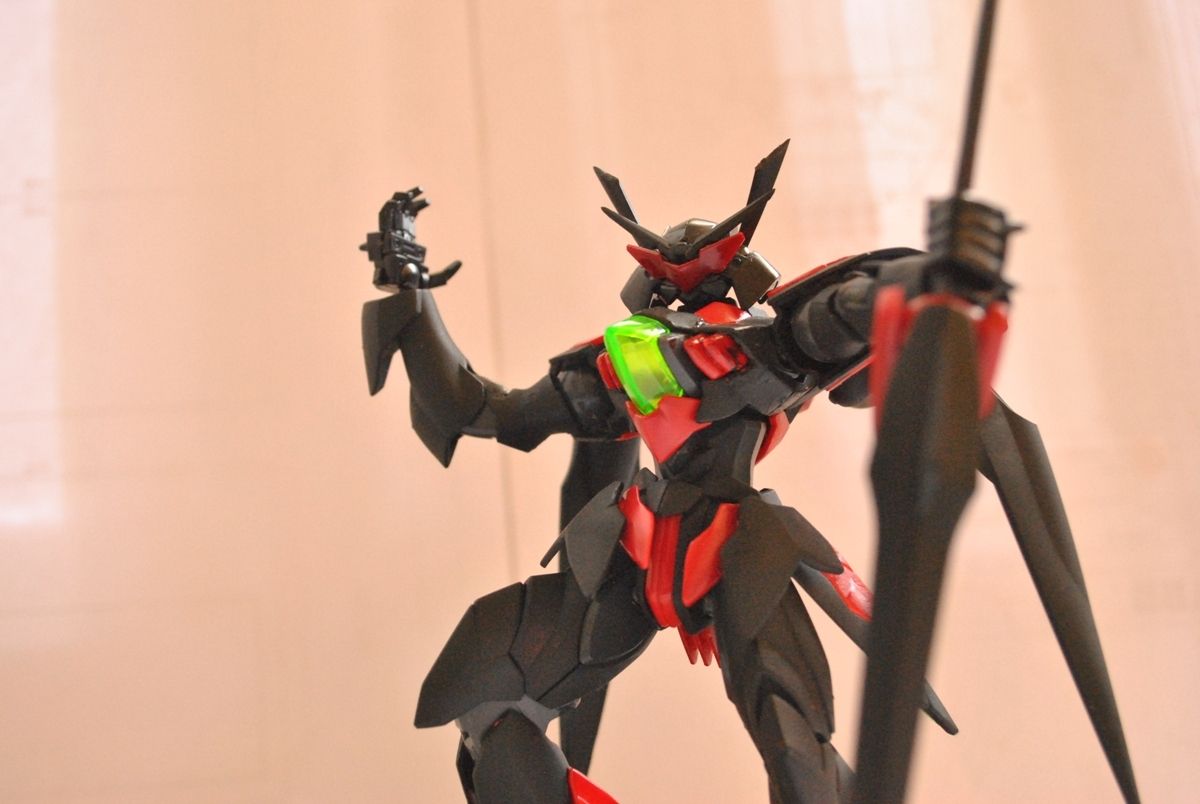 The "Triumphant Conqueror" Pose... sort of...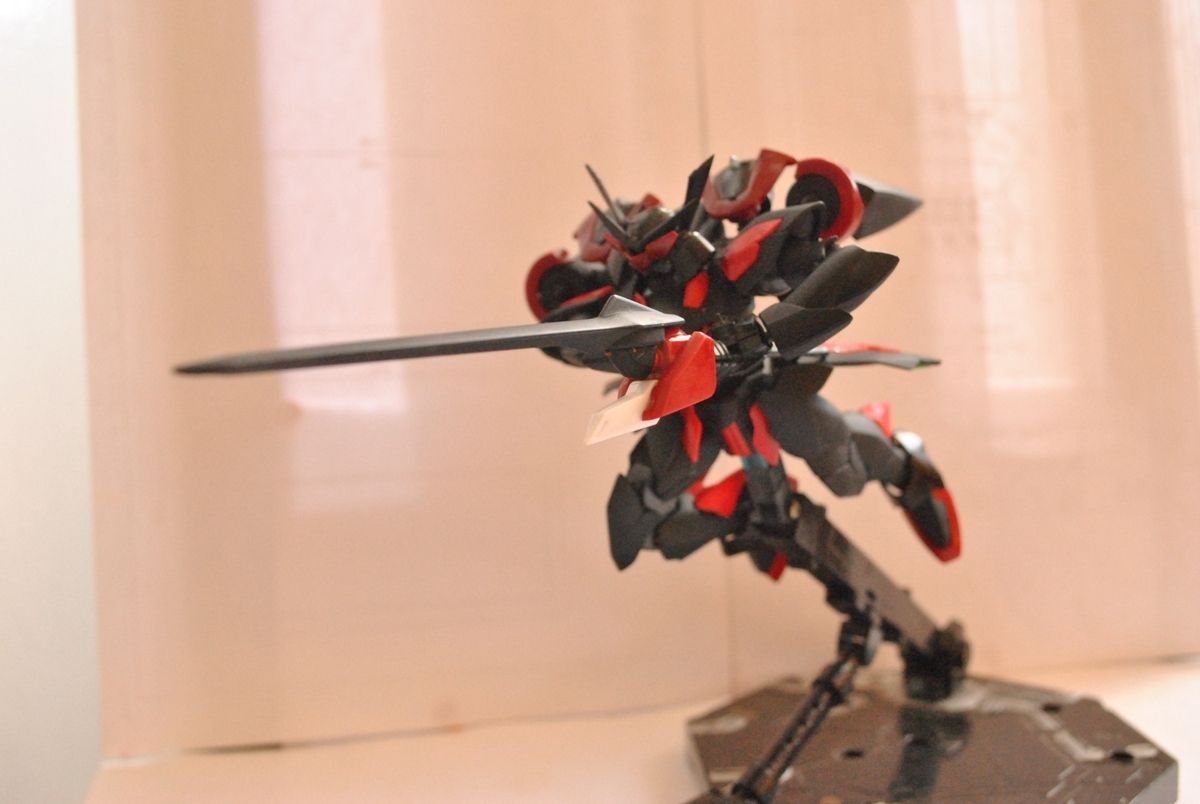 Glory for the first Vagan to die! CHAAAAAARGE!!!