Okay, some bits of nonsense before we continue...
-=-=-=-=-=-=-=-=-=-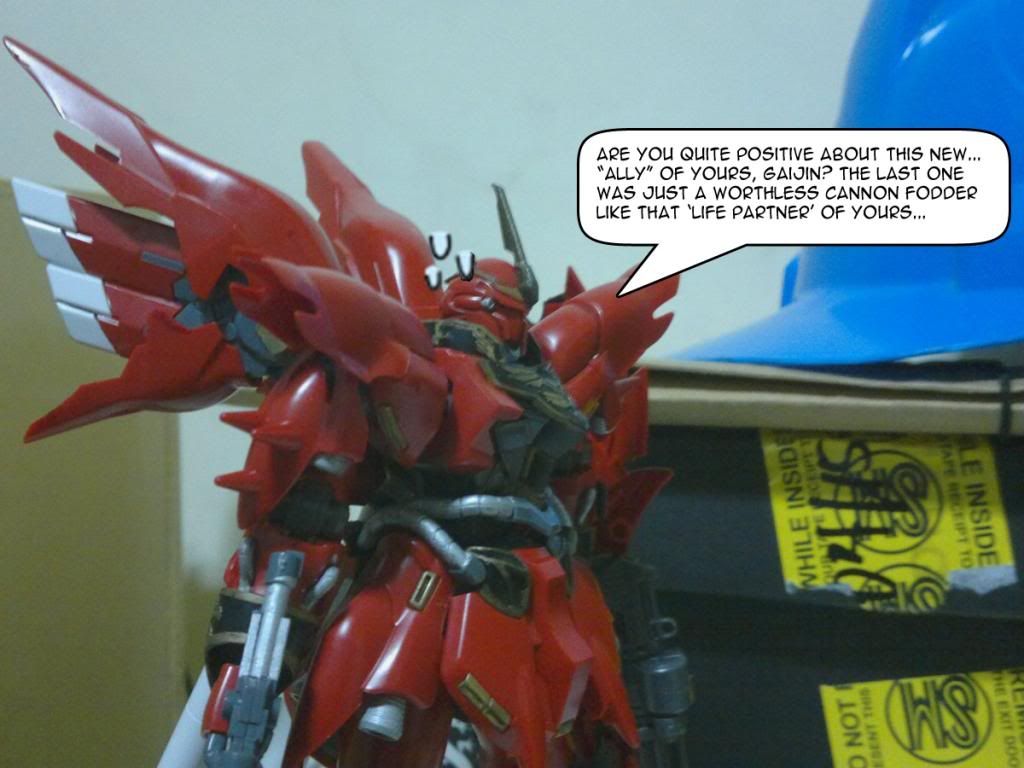 Seems Frontal isn't amused one bit...
Hmm... I wonder who he's talking to now?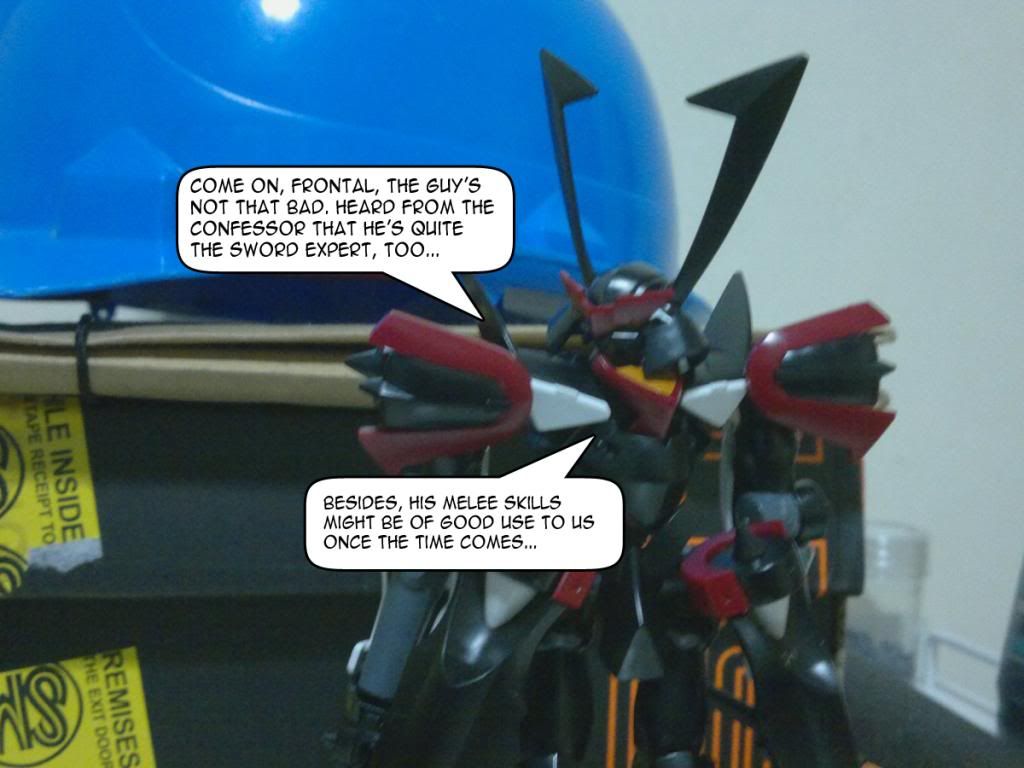 What's this? Since when did those two get along?
Yeah, this was taken way before I began having one hell of a finance problem...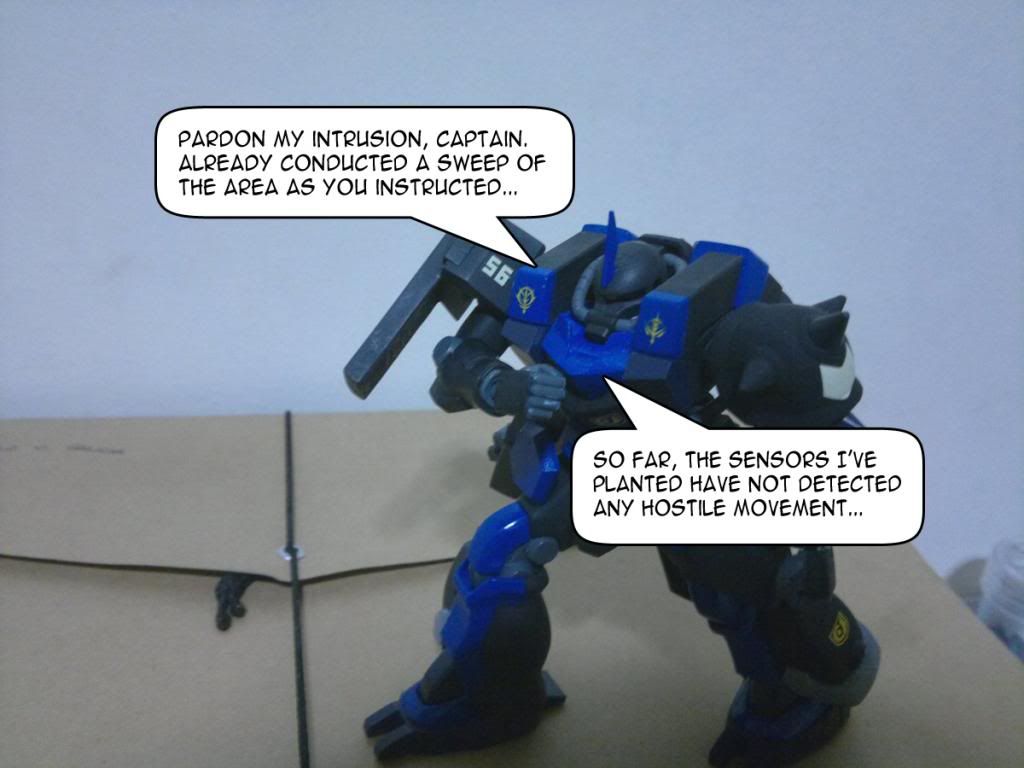 The GS-A's Omake Debut...
Yup, the hard hat vanished into hammerspace... XD
DYNAMMIIIIIIIIIIIIKU~!
ENTUUUREEEEEEEE!!!!!
P.S. Slash pic courtesy of Gunpla Inochi
The smug Gundam Fighter...
Yup. He pissed...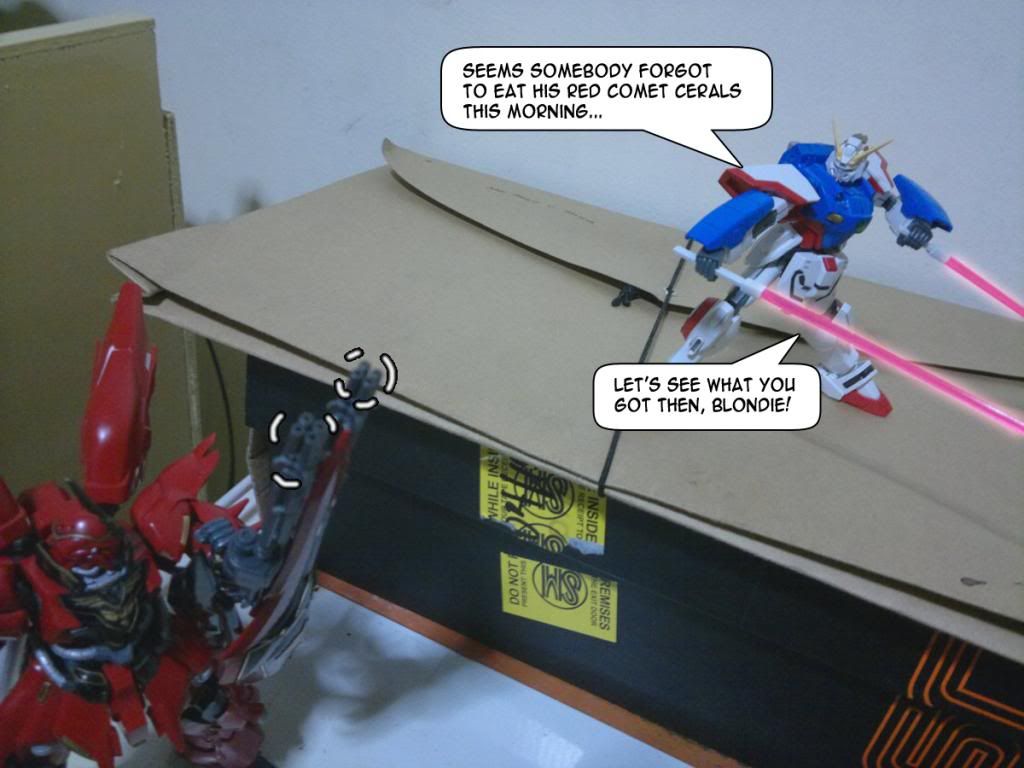 Oooooh... Throwing down the gauntlet...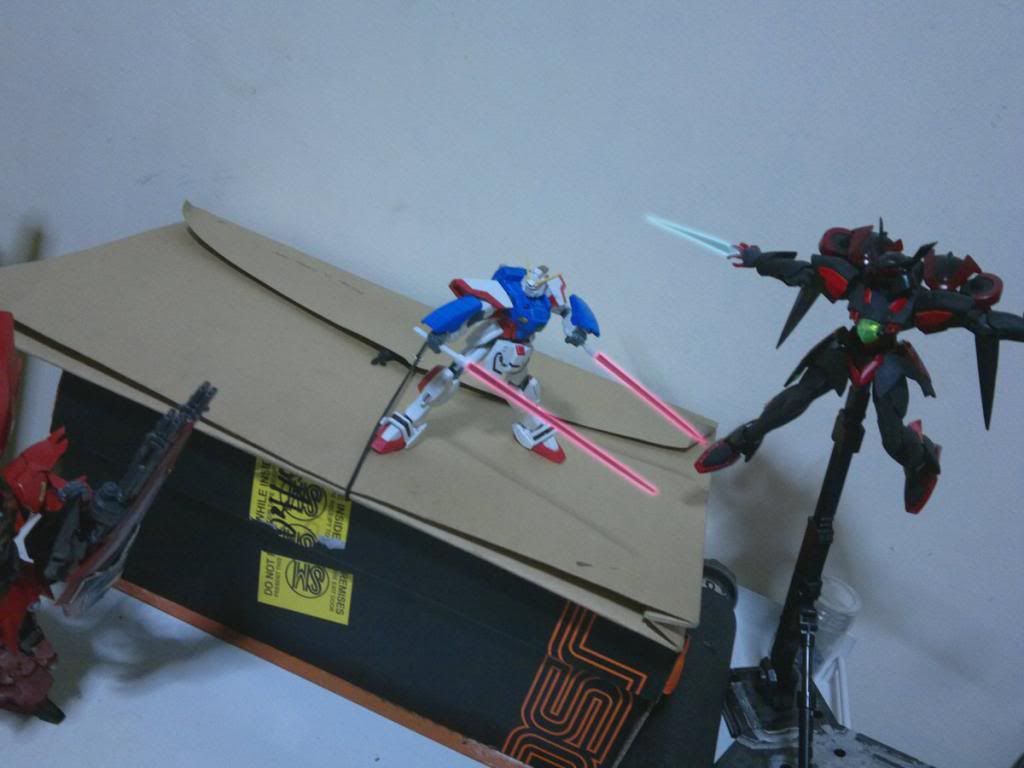 WTF?! ANOTHER ONE?!!!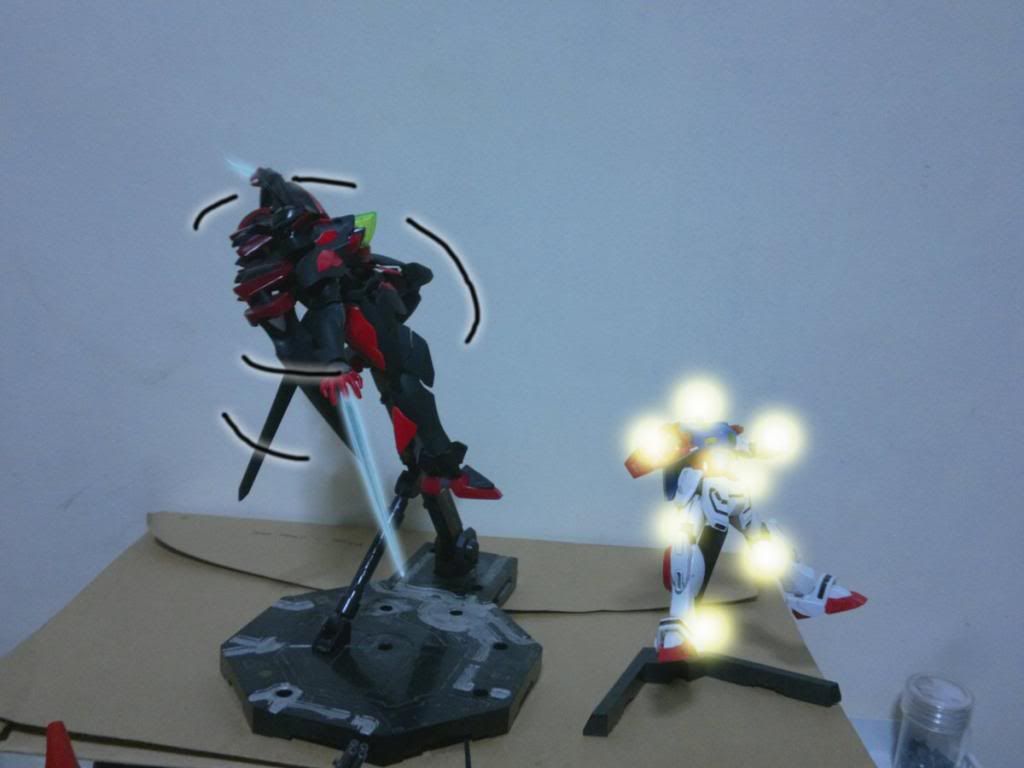 Now that's a slash typhoon!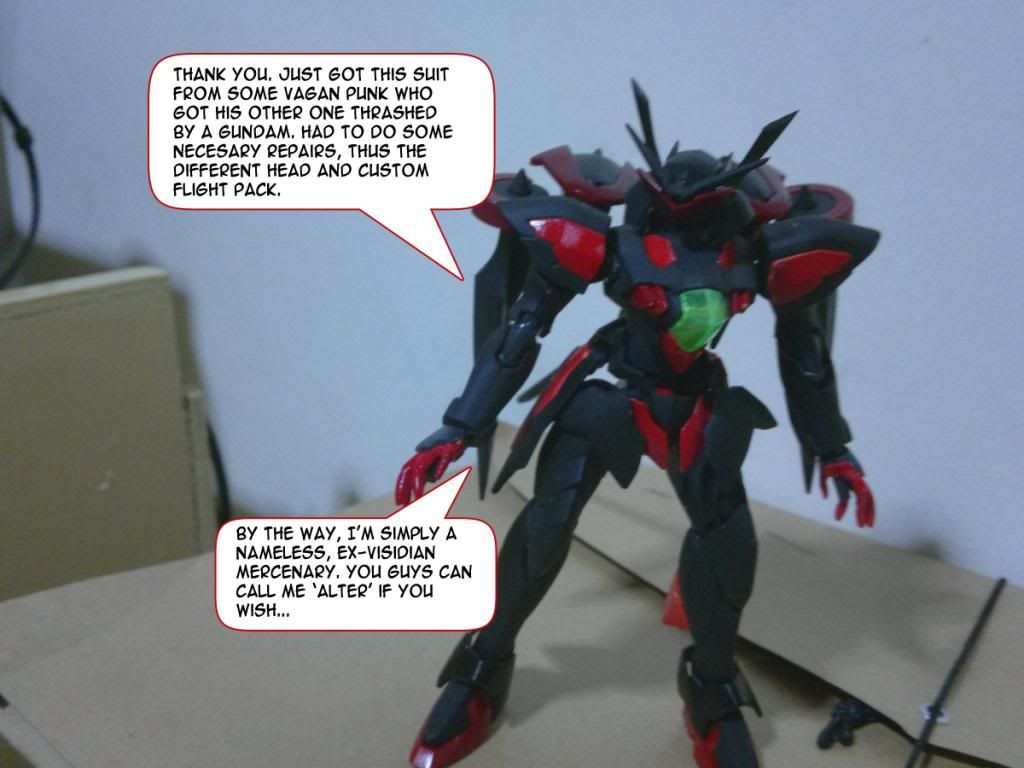 Yup, it's official... the pilot's a girl...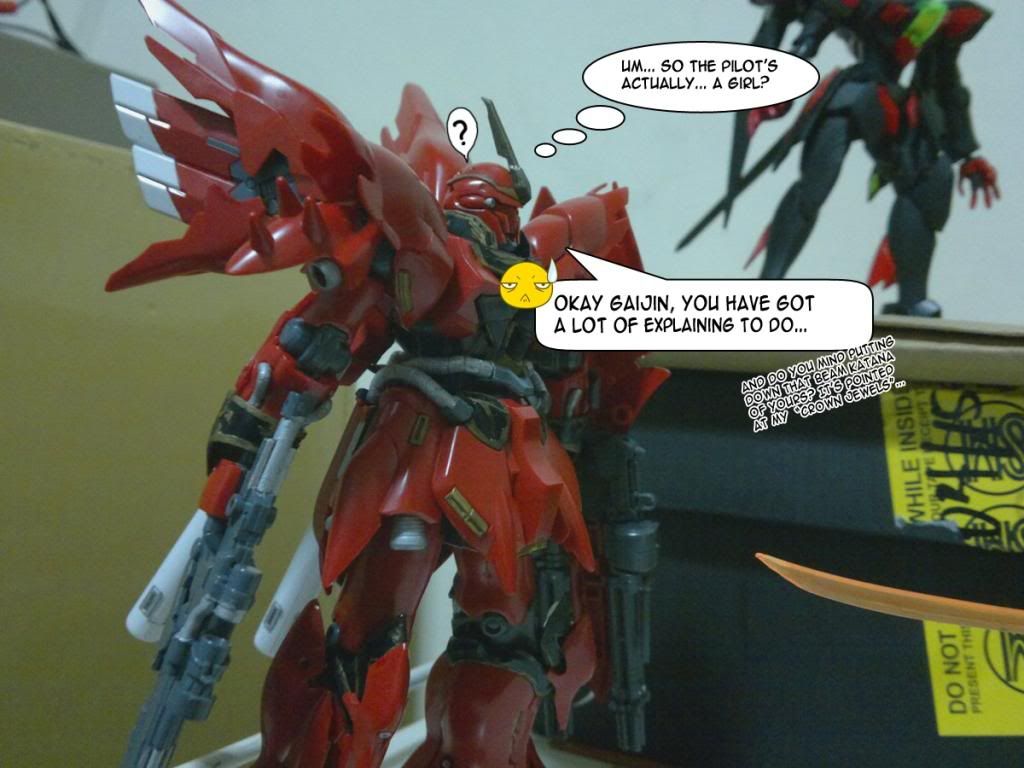 ... And yes, Frontal got a Bridget dropped on him... XD
Graham trying to divert the topic....
The newcomer has something else in mind though...
...To Be Continued... I think...